October 7, 2023
The Grand Rapids Home for Veterans is not only an assisted living facility for veterans, but also the final resting place to over 5,000 service members, all of whom resided at the Home at one point dating back to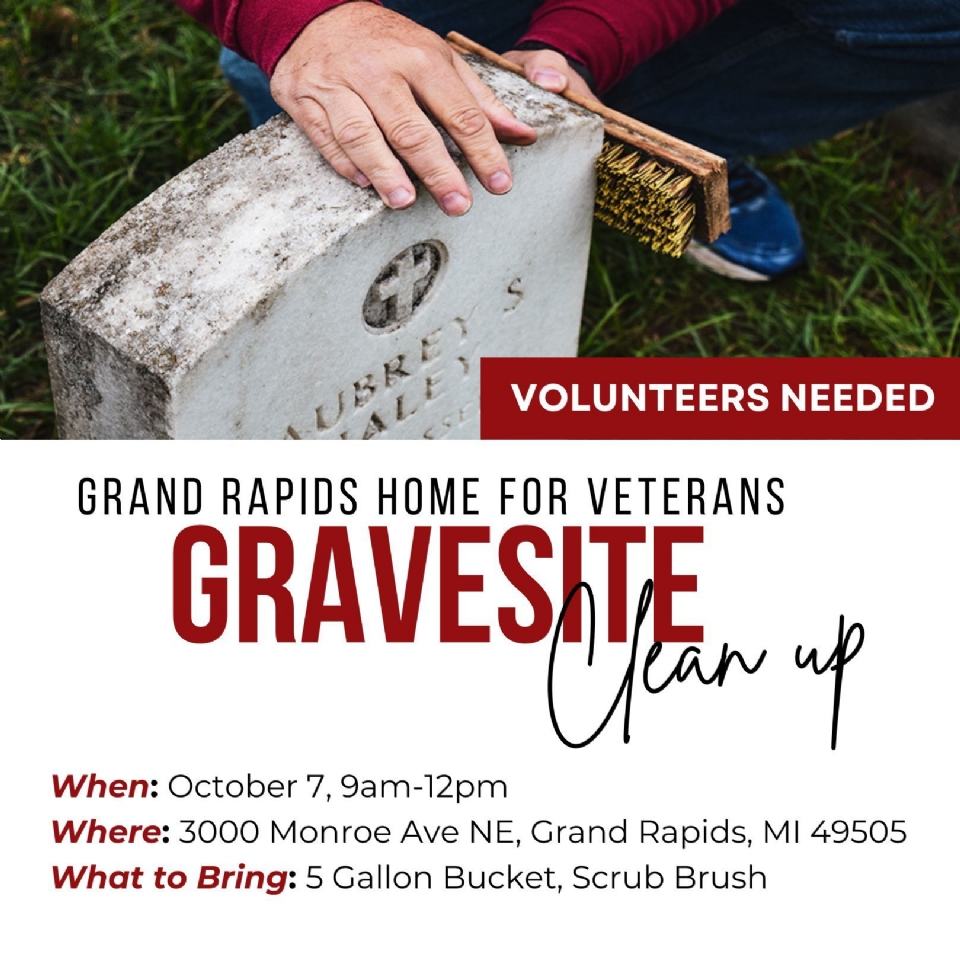 1886. Maintenance of this cemetery is heavily supported by volunteers from the community, as the budget does not reflect official state or national cemeteries.
Cleanup for the cemetery will be held Saturday October 7, 2023 from 9am-12pm. If you would like to join us, please bring a a 5-gallon bucket and a scrub brush.
The Home is located at 3000 Monroe Ave NE, Grand Rapids, MI 49505. The entrance to the cemetery is accessed from Lamberton Street on the north side of the veteran's home.
It is one way for our community to let the veterans and their families know we have not forgotten their sacrifice.
For more information, contact David Enos at denos82@yahoo.com, or 616-206-0109.
You can also contact the Home's administrator, Carly MacDonald at (616) 364-5300.
-----------------------------------------------------------------------------------
Volunteers of America Lansing Stand Down
October 27, 2023
Volunteers of American will be hosting a Lansing Stand Down to provide resources to veterans and family members experiencing homelessness or a particular need. Volunteers are needed for set up and tear down for the event. The event will take place at the East Lansing Hannah Community Cetnter from 10am-2pm. If you are interested in participating, please contact the event coordinator, Zak Saruna at 313-398-2880 or zsaruna@voami.org.
-----------------------------------------------------------------------------------
December 16, 2023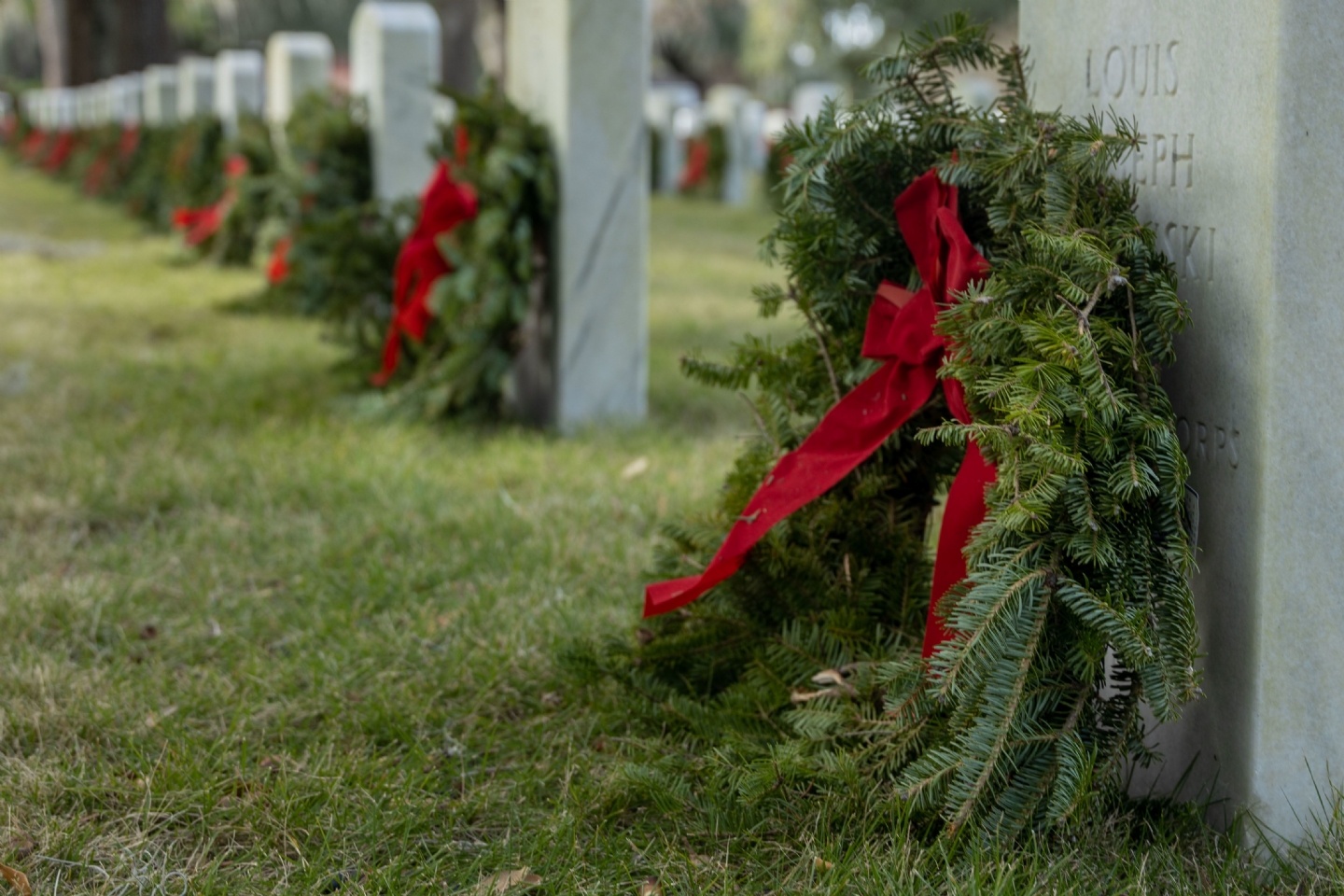 The Wreaths Across America organization coordinates wreath-laying ceremonies at more that 3,700 locations nationwide on National Wreaths Across America Day. This year, the holiday is on December 16, and volunteers are needed to continue this tradition of honoring fallen heroes by placing a wreath on their grave marker and to "say their name," to ensure their legacy is not forgotten.
There is no cost to attend, all are welcome. To find out more about how you can host a ceremony in your area, visit wreathsacrossamerica.org.
-----------------------------------------------------------------------------------